THIS IS THE CRANKSHAFT HOME PAGE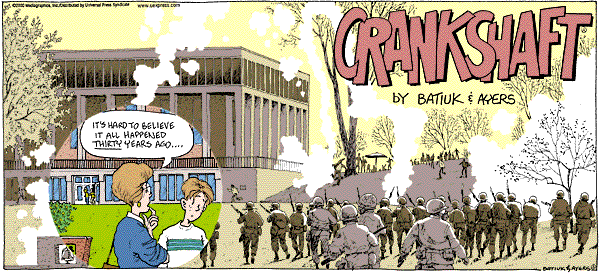 Crankshaft and his syndicated cartoon family returned to Kent State Universty in May 2000 to recall the events of 30 years earlier. See a slideshow of the entire story.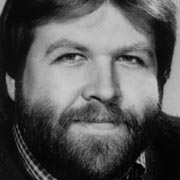 Chuck Ayers, left, who draws Crankshaft, was graduated by Kent State University with a degree in graphic design. He began his cartooning career as editorial cartoonist for the Daily Kent Stater.
Tom Batiuk (rhymes with "attic") was graduated by Kent State with a bachelor of fine arts degree and a certificate in education, Batiuk became a high school art teacher. He is creator of the Crankshaft and Funky Winkerbean comic strips.
:: Cartoons copyright 2000 by Universal Press Syndicate. Used with permission.


---