Kent State Massacre Tape: 'Right Here, Get Set! Point! Fire!'
Survivors of the 1970 massacre at Kent State are calling on officials to reinvestigate what happened on May 4 1970 when the National Guard shot four students dead at an anti-war rally. On May 1, 2007, one of the survivors – Alan Canfora – released an audio tape from the day of the shootings. Canfora said by closely listening you can hear a National Guard officer issue the command "Right Here, Get Set! Point! Fire!" Following the command, the sounds of shots being fired can be heard. The FBI has never determined whether an order to shoot was given. Eight members of the National Guard were acquitted of federal civil rights charges four years after the shootings. Canfora said the reel-to-reel audio recording was made by a student on campus. [Click HERE for details and AUDIO]

ONLINE EXTRA! The Downing Street "Memo"

Home

Links

2005 Schedule

Archives No. 1

Archives No. 2

Obituaries
---

See interviews from the film, "13 Seconds: The Day the War Came Home." An Emmy Award-winning documentary.
---


Click Here.
---

FBI REPORT: 1146 Pages

Oral History of May 4, 1970

May 4 Collection KSU Libraries and Media Services Department of Special Collections and Archives

America Kills Its Children

What Really Happened at Kent State?

Kent State Forever Linked With Vietnam War Era

What The Nation Learned at Kent State In 1970

TIME: At War With War

MAYDAY: Kent State The Movie

Vietnam War Links: College Protests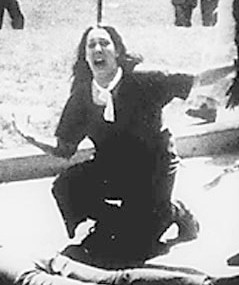 THE MYSTERY of the manipulated Mary Ann Vecchio photo has been solved. Click HERE.

---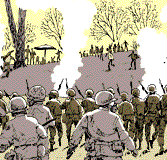 CHUCK AYRES retells the story of May 4 in his syndicated comic strip "Crankshaft." Click HERE.

---

The May 4 Shootings at Kent State University: The Search for Historical Accuracy
by Jerry M. Lewis and Thomas R. Hensley

My Son Died at Kent State
by Elaine Holstein

This Is Not What It Sounds Like On TV
by Carol Mirman

The Shooting at Kent State
by Tom Grace

Kent State Seen Through Peggy Wade's Eyes
by Christine Gillette

The Real Heroes Were Soldiers Who Organized Against The War
by Mike Alewitz

The '60s May Be History, But Student Activism Lives On
by Stephanie Brenowitz

Remembering Kent State
by Bill Walsh

Photographer John Filo recalls Day Protest turned to Tragedy
by Jean Patman

Of Loss and Learning: Haunting Reminders of Kent State Deaths
by Staff of the Akron Beacon Journal

Alan Canfora speech text, Kent State, May 4, 2004
by Alan Canfora

Kent State Shootings Shocked Viet Vet
by Larry L. Rose

"Peace-Loving" Protesters: Kent State Revisited
by Steve Farrell

"Good American" Revisionism
by David Kirby

"I Felt Shocked and a Little cared"
by John and Joan Enos

May 4, 1970: Four Children Dead
An interview with Thomas Slomba by K. Smith

Four Dead in Ohio: The Kent State Massacre
An interview with Mile Alewitz by Tim Vance

"Now Is the Time of the Furnaces, and Only Light Should Be Seen"
by Kent Students for a Democratic Society

It Couldn t Go On Like This
by Jim Vacarella

Students From Then and Now Pass On Painful Lessons of Kent State
by Frances X. Clines

Survivors Mark Kent State Shootings
by Amy Beth Graves

Proof to Save the Guardsmen
by Alan Stang

Military Men Never Lie?
by Justin Stine

Memorial Situation Saddening
by Justin Stine

Peaceful Rally Ends Fatally
by Justin Stine

Kent State's Commemorations Not Relevant to May 4
by William A. Gordon

Prentice Parking Lot Markers a Long Time Coming
by Justin Stine

Guardsmen May Have Lied About Reasons for Shooting
by Justin Stine

'Flowers Are Better Than Bullets'
by Justin Stine

Student Killed on Parents' Anniversary
by Justin Stine

Remembering the Life of a Victim
by Justin Stine

Shots Took Life of All-American Student
by Justin Stine

Your Campus in 1970
by Justin Stine

Students Must Realize May 4 Importance
by Justin Stine

Who Spoke Up?
by Nancy Zaroulis and Gerald Sullivan

The Politics of Public Memory at Kent State, 1970-2001
by Jutta Weldes and Mark Laffey

Socialist view: The spark that set it off
by Sherry Wolf and Mike Alewitz

Conservative view: Who REALLY Was Responsible for the Shootings?
by Barclay D. McMillen and William Armstrong
Commentary, Memories, eyewitness accounts of May 4, 1970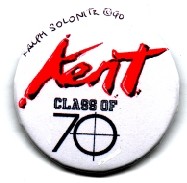 :: List Continually Updated


---
Audio Reports
30th anniversary of Kent State killings
-- Pacifica Radio - May 04, 2000, 10:11 PM
Kent State remembered
-- All Things Considered/NPR - May 04, 2000, 10:21 PM
Remembering Kent State After 30 Years
-- NPR. - May 04, 2000, 1:13 PM
:: List Continually Updated


---
---
Also of Interest:


What Kent State's Memorial Lacks
By William A. Gordon
---

READ
ABOUT
KENT STATE...
Books about
KSU, or by
May 4 authors


"13 seconds: Confrontation at Kent State"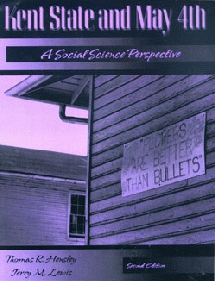 "Kent State and May 4th: A Social Science Perspective"

"Hippies"

"From Camelot to Kent State : The Sixties..."


"The Kent State Incident: Impact of..."

OTHER KENT STATE BOOKS:


Fire in the Streets: America in the 1960s


Truth About Kent State


The Report of the President's Commission on Campus Unrest


Mayday, Kent State


Thirteen Seconds: Confrontation at Kent State
Click Here
For More
Books About
Kent State
---

KSU HEADLINES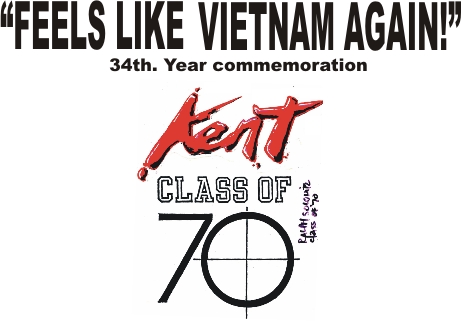 Protest Songs
Mike & Kendra's May 4 site

Kent State Anti-War Committee



Vietnam Specials



"Vietnam: An Elusive Peace"



Journalism Jobs



JMC alumni employment opportunities




JMC Notes


Read the DKS daily on the Internet

The Daily Kent Stater, Kent State s student-run newspaper, is available on the Web.
View TV2 daily on the Internet

TV2, Kent State s student-run television station, offers nightly broadcasts on the Web. The 5:30 p.m. and 6:30 p.m. broadcasts can be viewed after 10 p.m., eastern time.
Listen live to WKSU on the Internet
WKSU-FM, the Kent State University broadcast service featuring NPR News and classical music, ranked as the number 15 Internet Broadcaster with 72,501 hours of Total Time Spent Listening (TTSL) for the week of January 12, 2004 according to Arbitron Internet Broadcast Ratings.
Click here for Corey Deitz on Radio.
Listen live to WKSR on the Internet

WKSR-AM is the student-run radio station on Kent State's main campus. The station broadcasts on the university's cable TV network and on the internet.
The Gray Lady undressed
Who owns the title of "The Guy Who Exposed Jayson Blair?" In this corner is Howard Kurtz, noted media critic for the Washington Post. In the other is Mike Gardner, not-so-noted cub reporter for the Daily Kent Stater. "For the record, Mr. Kurtz did not break the Jayson Blair story; Mike Gardner of the Daily Kent Stater did."
Cleveland Scene 9/07/03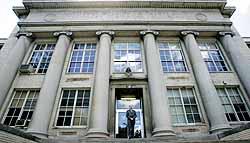 Media majors will get new home

Kent State to renovate venerable Franklin Hall. Officials hope School of Journalism and Mass Communication can move to North Campus, university's oldest section, by 2007. [MORE]

Akron beacon Journal 6/9/05

---

Click here
for Journalism Jobs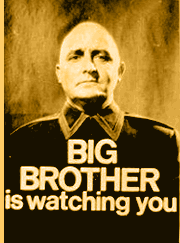 Big Brother may be watching. Click here.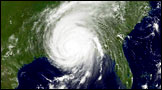 Pulse... Links to Hurricane Katrina. Click here.
---

Webmaster Contact


Counter relaunched
April 30, 2005

Get a GoStats hit counter





Fair use notice: This site contains copyrighted material the use of which has not always been specifically authorized by the copyright owner. We are making such material available in our efforts to advance understanding of environmental, political, human rights, economic, democracy, scientific, and social justice issues, etc. We believe this constitutes a 'fair use' of any such copyrighted material as provided for in section 107 of the US Copyright Law. In accordance with Title 17 U.S.C. Section 107, the material on this site is distributed without profit to those who have expressed a prior interest in receiving the included information for research and educational purposes. For more information go to: http://www.law.cornell.edu/ uscode/17/107.shtml. If you wish to use copyrighted material from this site for purposes of your own that go beyond 'fair use', you must obtain permission from the copyright owner.