We're Still Waiting for Answers
Click HERE.
<!- Begin Black Squirrel RADIO -->
---
Black Squirrel Radio News
---
On This Day:
May 4 in a nutshell
On Sunday, May 4, 1970, Ohio National Guardsmen opened fire on antiwar protesters at Kent State University, killing four students and wounding nine others. [Click Here]
---
Kent State Massacre Tape: 'Right Here, Get Set! Point! Fire!'
Survivors of the 1970 massacre at Kent State are calling on officials to reinvestigate what happened on May 4 1970 when the National Guard shot four students dead at an anti-war rally. On May 1, 2007, one of the survivors – Alan Canfora – released an audio tape from the day of the shootings. Canfora said by closely listening you can hear a National Guard officer issue the command "Right Here, Get Set! Point! Fire!" Following the command, the sounds of shots being fired can be heard. The FBI has never determined whether an order to shoot was given. Eight members of the National Guard were acquitted of federal civil rights charges four years after the shootings. Canfora said the reel-to-reel audio recording was made by a student on campus. [Click HERE for details and AUDIO]

Home


Links


2005 Schedule


Archives No. 1


Archives No. 2


Archives No. 3


Obituaries
---

See interviews from the film, "13 Seconds: The Day the War Came Home." An Emmy Award-winning documentary.
---
39 Years After
4 Students Were
Slain, We're Still
Asking 'Why?'

PLEASE SCROLL DOWN THE PAGE
---
May 4 site listed on National Register of Historic Places WASHINGTON -- The National Register of Historic Places, the official list of the nation's historic places worthy of preservation, has added the site of the May 4, 1970, shootings at Kent State University to the list Tuesday.

On May 4, 1970, the pagoda served as a focal point for the advance and retreat of the Ohio National Guard.

The pagoda appears the same in 2010 as it was in 1970.

"What happened here at Kent State was historic, and it's only appropriate that it receives this special designation," said Kent State University President Lester A. Lefton.

"The National Register recognizes those places that are significant in American history and culture, and the May 4 site definitely qualifies for this recognition." [MORE].

:: WKYC-TV 2/23/10
---
---

May 4 turns up in a super bowl commercial


Click image to see video: The Who "My Generation," remixed by will.i.am. FloTV via CBS :: 2/7/10
---
---



May 4 Site Recommended
to National Register of Historic Places Members of the Ohio Historic Site Preservation Advisory Board voted Dec. 4, 2009, to recommend that the nomination for the May 4, 1970, Kent State Shootings Site, along with four other properties in Ohio, be forwarded to the Keeper of the National Register of Historic Places for consideration. If the Keeper agrees that the properties meet the criteria for listing, they will be added to the National Register of Historic Places. Decisions from the Keeper on all five nominations are expected in about 90 days.

"What happened here at Kent State was historic, and it's only appropriate that it receives this special designation," said Kent State University President Lester A. Lefton. "The National Register recognizes those places that are significant in American history and culture, and the May 4 site definitely qualifies for this recognition."

"The historic register application was resoundingly approved in Columbus," said Laura Davis, an English professor at Kent State and one of the four co-authors of the application to make the site listed on the National Register of Historic Places. "The review board made a point of noting the unanimous vote. Their response was remarkably emotional and sincere."

:: 12/4/09
---
---

What if you knew her
and found her dead on the ground?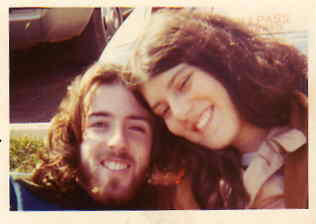 Allison Krause with her boyfriend, Barry Levine, not long before they were shot and she was killed at Kent State.
Read Laurel Krause's moving remembrance of her sister and her call for the creation of Four Days In May, the Kent State Truth Tribunal, a collaborative, multimedia, sharing event to dialog, document, discover and uncover the truth in the events leading to the killing of four students and wounding of nine at the Kent State, by clicking HERE.
---
---

Terry Norman and the Mystery Pistol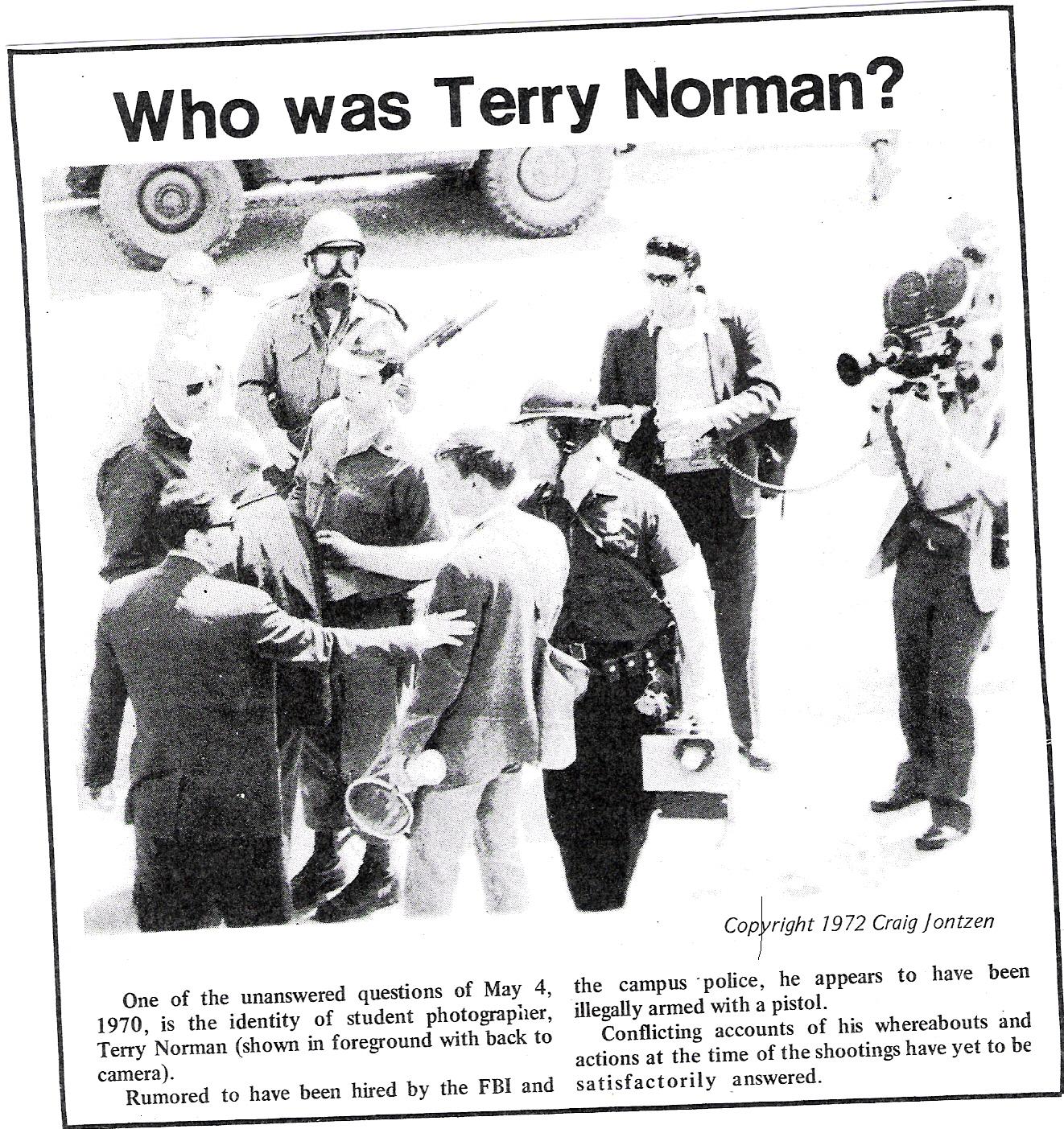 This photo appeared in the Daily Kent Stater in 1972.
The cutline reads: One of the unanswered questions of May 4, 1970 is the identity of student photographer Terry Norman (shown in foreground with back to camera). Rumored to have been hired by the FBI and the campus police, he appears to have been illegally armed with a pistol. Conflicting accounts of his whereabouts and actions at the time of the shootings have yet to be satisfactorily answered.
For more on Terry Norman, click here, here, here, here and here.
---
---

After 39 Years, Events Surrounding
Kent State Shootings Still Remain Unresolved Thirty-nine years ago this week, National Guardsmen opened fire on hundreds of unarmed students at an antiwar rally at Kent State University in Ohio, killing four and injuring nine. For the massacre's survivors, the events surrounding the shootings remain unresolved. We speak to Alan Canfora, who was shot during the massacre, and his sister Roseann Canfora, who witnessed the attack. [Transcript]
::Democracy Now 5/7/09
---
---
2009 Commemoration Headlines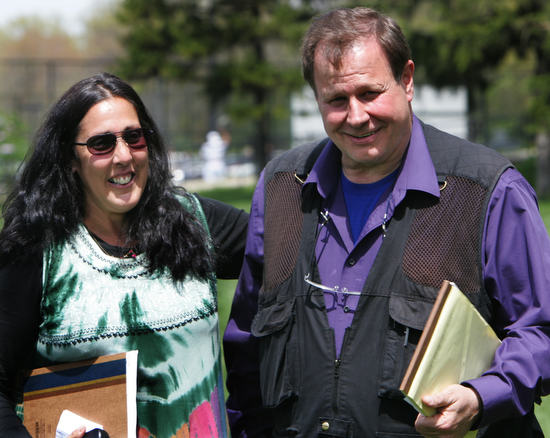 Mary Ann Vecchio and photographer John Filo pose after their talk during the annual May 4 commemoration on the Kent State University campus on Monday in Kent. [Paul Tople/Akron Beacon Journal]

Filo and Vecchio return to KSU
Inextricably linked by the annals of history for the past 39 years, Pulitzer Prize-winning photographer John Filo and his subject, Mary Vecchio, were reunited Tuesday at Kent State University.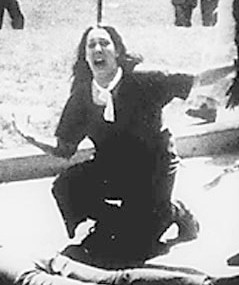 I thought I had ruined her life. It took me 25 years before I could talk to her.

--John Filo

The last time he saw her on the campus was through the lens of his camera as he took his historic picture on May 4, 1970, after the shootings on campus that left four dead and nine wounded.

Filo, then a senior photojournalism major, is now photography director for CBS in New York. Vecchio, then a 14-year-old runaway from Florida, is a respiratory therapist in Florida.

The two were the featured speakers at Monday afternoon's 39th commemoration of the May 4 shootings. The two-hour program on the Kent State Commons, the site of the student demonstrations, was organized by the May 4th Task Force. It was the culmination of events that began Sunday night with a march and candlelight vigil in the parking lot next to Taylor Hall, where the students were shot by National Guardsmen who fired 87 shots in 13 seconds. [MORE]


Click here for photos.

::Akron Beacon Journal 5/5/09

Author William A. Gordon offers a contrary view here.


---

Click HERE for full documentary.

More archive videos, click here.


ONLINE EXTRA! The Downing Street "Memo"

Home

Links

2005 Schedule

Archives No. 1

Archives No. 2

Archives No. 3

Obituaries
---

See interviews from the film, "13 Seconds: The Day the War Came Home." An Emmy Award-winning documentary.
---


Click Here.
---

FBI REPORT: 1146 Pages

Oral History of May 4, 1970

May 4 Collection KSU Libraries and Media Services Department of Special Collections and Archives

America Kills Its Children

What Really Happened at Kent State?

Kent State Forever Linked With Vietnam War Era

What The Nation Learned at Kent State In 1970

TIME: At War With War

MAYDAY: Kent State The Movie

Vietnam War Links: College Protests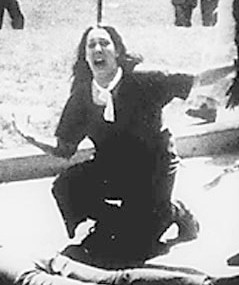 THE MYSTERY of the manipulated Mary Ann Vecchio photo has been solved. Click HERE.

---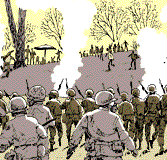 CHUCK AYRES retells the story of May 4 in his syndicated comic strip "Crankshaft." Click HERE.

---

The May 4 Shootings at Kent State University: The Search for Historical Accuracy
by Jerry M. Lewis and Thomas R. Hensley

My Son Died at Kent State
by Elaine Holstein

This Is Not What It Sounds Like On TV
by Carol Mirman

The Shooting at Kent State
by Tom Grace

Kent State Seen Through Peggy Wade's Eyes
by Christine Gillette

The Real Heroes Were Soldiers Who Organized Against The War
by Mike Alewitz

The '60s May Be History, But Student Activism Lives On
by Stephanie Brenowitz

Remembering Kent State
by Bill Walsh

Photographer John Filo recalls Day Protest turned to Tragedy
by Jean Patman

Of Loss and Learning: Haunting Reminders of Kent State Deaths
by Staff of the Akron Beacon Journal

Alan Canfora speech text, Kent State, May 4, 2004
by Alan Canfora

Kent State Shootings Shocked Viet Vet
by Larry L. Rose

"Peace-Loving" Protesters: Kent State Revisited
by Steve Farrell

"Good American" Revisionism
by David Kirby

"I Felt Shocked and a Little cared"
by John and Joan Enos

May 4, 1970: Four Children Dead
An interview with Thomas Slomba by K. Smith

Four Dead in Ohio: The Kent State Massacre
An interview with Mile Alewitz by Tim Vance

"Now Is the Time of the Furnaces, and Only Light Should Be Seen"
by Kent Students for a Democratic Society

It Couldn t Go On Like This
by Jim Vacarella

Students From Then and Now Pass On Painful Lessons of Kent State
by Frances X. Clines

Survivors Mark Kent State Shootings
by Amy Beth Graves

Proof to Save the Guardsmen
by Alan Stang

Military Men Never Lie?
by Justin Stine

Memorial Situation Saddening
by Justin Stine

Peaceful Rally Ends Fatally
by Justin Stine

Kent State's Commemorations Not Relevant to May 4
by William A. Gordon

Prentice Parking Lot Markers a Long Time Coming
by Justin Stine

Guardsmen May Have Lied About Reasons for Shooting
by Justin Stine

'Flowers Are Better Than Bullets'
by Justin Stine

Student Killed on Parents' Anniversary
by Justin Stine

Remembering the Life of a Victim
by Justin Stine

Shots Took Life of All-American Student
by Justin Stine

Your Campus in 1970
by Justin Stine

Students Must Realize May 4 Importance
by Justin Stine

Who Spoke Up?
by Nancy Zaroulis and Gerald Sullivan

The Politics of Public Memory at Kent State, 1970-2001
by Jutta Weldes and Mark Laffey

Socialist view: The spark that set it off
by Sherry Wolf and Mike Alewitz

Conservative view: Who REALLY Was Responsible for the Shootings?
by Barclay D. McMillen and William Armstrong
Commentary, Memories, eyewitness accounts of May 4, 1970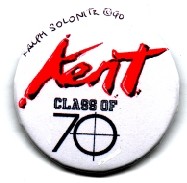 :: List Continually Updated


---
Audio Reports
30th anniversary of Kent State killings
-- Pacifica Radio - May 04, 2000, 10:11 PM
Kent State remembered
-- All Things Considered/NPR - May 04, 2000, 10:21 PM
Remembering Kent State After 30 Years
-- NPR. - May 04, 2000, 1:13 PM
:: List Continually Updated


---
---
Also of Interest:


What Kent State's Memorial Lacks
By William A. Gordon
---

READ
ABOUT
KENT STATE...
Books about
KSU, or by
May 4 authors


"13 seconds: Confrontation at Kent State"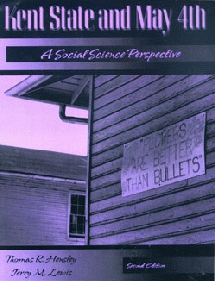 "Kent State and May 4th: A Social Science Perspective"

"Hippies"

"From Camelot to Kent State : The Sixties..."


"The Kent State Incident: Impact of..."

OTHER KENT STATE BOOKS:


Fire in the Streets: America in the 1960s


Truth About Kent State


The Report of the President's Commission on Campus Unrest


Mayday, Kent State


Thirteen Seconds: Confrontation at Kent State
Click Here
For More
Books About
Kent State
---

KSU HEADLINES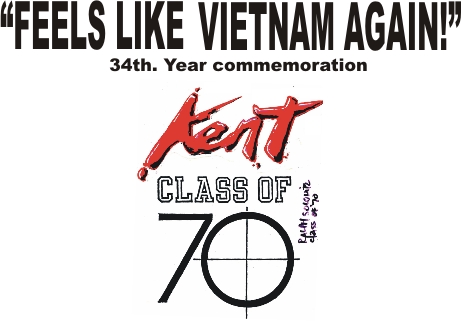 Protest Songs
Mike & Kendra's May 4 site

Kent State Anti-War Committee



Vietnam Specials



"Vietnam: An Elusive Peace"



Journalism Jobs



JMC alumni employment opportunities




JMC Notes


Read the DKS daily on the Internet

The Daily Kent Stater, Kent State s student-run newspaper, is available on the Web.
View TV2 daily on the Internet

TV2, Kent State s student-run television station, offers nightly broadcasts on the Web. The 5:30 p.m. and 6:30 p.m. broadcasts can be viewed after 10 p.m., eastern time.
Listen live to WKSU on the Internet
WKSU-FM, the Kent State University broadcast service featuring NPR News and classical music, ranked as the number 15 Internet Broadcaster with 72,501 hours of Total Time Spent Listening (TTSL) for the week of January 12, 2004 according to Arbitron Internet Broadcast Ratings.
Click here for Corey Deitz on Radio.
Listen live to WKSR on the Internet

WKSR-AM is the student-run radio station on Kent State's main campus. The station broadcasts on the university's cable TV network and on the internet.
The Gray Lady undressed
Who owns the title of "The Guy Who Exposed Jayson Blair?" In this corner is Howard Kurtz, noted media critic for the Washington Post. In the other is Mike Gardner, not-so-noted cub reporter for the Daily Kent Stater. "For the record, Mr. Kurtz did not break the Jayson Blair story; Mike Gardner of the Daily Kent Stater did."
Cleveland Scene 9/07/03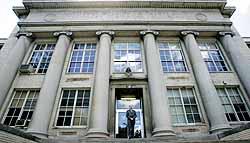 Media majors will get new home

Kent State to renovate venerable Franklin Hall. Officials hope School of Journalism and Mass Communication can move to North Campus, university's oldest section, by 2007. [MORE]

Akron beacon Journal 6/9/05

---

Click here
for Journalism Jobs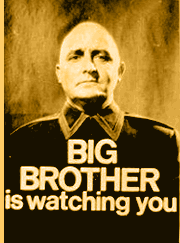 Big Brother may be watching. Click here.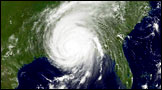 Pulse... Links to Hurricane Katrina. Click here.
---

Webmaster Contact


Counter relaunched
April 30, 2005

Get a GoStats hit counter






Fair use notice: This site contains copyrighted material the use of which has not always been specifically authorized by the copyright owner. We are making such material available in our efforts to advance understanding of environmental, political, human rights, economic, democracy, scientific, and social justice issues, etc. We believe this constitutes a 'fair use' of any such copyrighted material as provided for in section 107 of the US Copyright Law. In accordance with Title 17 U.S.C. Section 107, the material on this site is distributed without profit to those who have expressed a prior interest in receiving the included information for research and educational purposes. For more information go to: http://www.law.cornell.edu/ uscode/17/107.shtml. If you wish to use copyrighted material from this site for purposes of your own that go beyond 'fair use', you must obtain permission from the copyright owner.

---
BREAKING NEWS
Police Fire Rubber Bullets
at Off-Campus Rioters
Partygoers pull signs down
WATCH
more videos and
VIEW
photos from the riots.…
Read More
::KentNewsNet.com, 4/26/09
---

Cartoonist Chuck Ayers remembers May 4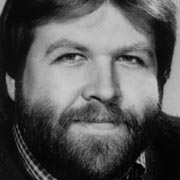 A former editorial cartoonist for the Daily Kent Stater and Akron Beacon Journal, now one of the authors of the comic strip Crankshaft, Ayers relates his memories from when he was an undergraduate student at Kent State University from 1966-1971. Ayers interprets what happened on May 4, 1970, as well as events that occurred both leading up and following the shootings. He discusses several photographs he took on those early days in May, his role as an eyewitness for the Beacon Journal, and being interviewed by the FBI.
An Oral History: At one point, I had my camera up. I remember panning across--a little 35mm camera--panning across the line of Guardsmen. Somewhere in the line, I can't even tell you where it was, although I think it was close to the front of the line facing the Prentice parking lot, I saw one of the guys pull his arm into the air--I can't tell you if it was right or left handed, because I've heard all the debates about that since then--and saw the arm recoil like that, and heard this pop. And I talked to several friends right after that and I said, "God, can you believe this guy is shooting in the air?" And they said, "What are you talking about?" These were people that were standing right next to me. It was in my viewfinder. That's why I saw it. If you weren't looking exactly there you probably wouldn't have noticed it, and there was so much noise that if I hadn't seen that, that pop probably would never have registered to me as a gunshot. There are rocks hitting pavement, there are people all around, there's yelling, there are people dropping books on the ground. Not like they're running or anything, but when people are standing there, you put your books down like that and stand and watch. There's a lot of noise. But I saw that and I just thought, That's even stupider. That just provokes people.

It wasn't long after that that I noticed that this straight line suddenly turned like this, at a right angle, with several Guardsmen facing the parking lot. They knelt down on one knee, they took the rifles and aimed into the crowd. ... " [MORE]
::Oral History Project, KSU Archives
---
---
2009 Commemoration Plans
The 39th annual commemoration of the May 4, 1970 Kent State tragedy will be noon, outdoors on the KSU Commons. You can hear invited guest participants/speakers, including:

May 4 eyewitness Mary Ann Vecchio; Pulitzer-prize winning photographer John Filo; Laurel Krause, sister of Allison Krause; 1969 Ann Arbor White Panther leader Pun Plamundon; May 4 casualty Alan Canfora; 1970 eyewitness Steve Drucker; May 4 eyewitness Chic Canfora & other speakers & musicians.

May 3 evening events:
7 p.m.: Kiva, Student Center, POETRY readings.
11 p.m.: CANDLIGHT MARCH departs KSU Commons.
CANDLELIGHT VIGIL all night long: sign up with M4TF students to reserve your 30-minute vigil spot.

For more information, contact the May 4 Task Force students: http://dept.kent.edu/may4/.

For the 2009 May 4 Symposium sponsored by the KSU administration: http://www.kent.edu/About/History/May4/Democracy/index2.cfm.

Finally, KSU is planning a new May 4 Site Visitor's Center in Taylor Hall: http://www.kent.edu/may4/.

All events are free and open to the public. In case of rain, May 4 Commemoration will be held in the KSU Student Center Ballroom.
::May4r.org
---
---

FBI Slams Door on New May 4 Probe
... 'We consider this matter closed.'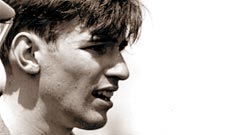 ---

Robby Stamps, 57, plagued by stigma of 1970 KSU shootings

Robert "Robby" Stamps, one of nine students wounded during the May 4, 1970 shootings at Kent State University, died in Tallahassee, Fla. Wednesday night, according to a fellow survivor.

Alan Canfora, also wounded that day, said Stamps, 57, was suffering from the effects of Lyme disease and had come down with pneumonia.

"I just spoke with him last month, in May," Canfora said Thursday night. "He sounded like he felt stronger than in the last year or two." Canfora said Stamps always suspected he was bitten by a deer tick at Mohican State Forest in Ohio during a retreat for the May 4 Task Force, which he and Canfora helped found in 1975.

Taken to Robinson Memorial Hospital in Ravenna following the shootings, Canfora said the first time he met Stamps was when the two shared a hospital room " Canfora sitting with a gunshot wound to his wrist and Stamps laying facedown with a hip wound. Canfora said the last time Stamps attended May 4 events was at the invitation of KSU President Emeritus Carol Cartwright in 2000. He said Stamps was "talking about coming up and visiting Ohio" as late as last month. [MORE]
::Record Courier 6/13/08
---
2008 Commemoration Headlines
HOW DEAN KAHLER'S LIFE CHANGED: On May 4, 1970, Ohio National Guard troops fired on a crowd of demonstrators and bystanders on the campus of Kent State University. Four Kent State students were killed and nine injured. For Dean Kahler, a twenty-year old Kent State undergraduate in 1970, that day in May would change his life forever, he was shot in the lower back and left paralyzed. Kahler is photographed outside his home in East Canton, Ohio. David Alan Foster | Daily Kent Stater
Healing After a Tragedy
Dean Kahler woke up that sunny Monday morning and decided not to go to his 7:45 a.m. class. He saw Ohio National Guard searching people and decided he didn't want to deal with that hassle. He called his professors to let them know he wouldn't be attending class.
"Be safe," they told him. "Don't get too close." [Click for MORE]
::KentNewsNet.com, 05/02/08
---
New Orleans-style funeral parade Sunday in Kent
---
38 years later, Kent State still goes unanswered
Tomorrow is another May 4, a meaningless date for most of you. I'm a Kent Stater '71 and remember the day with bursts of memories.

Four young people — our people — were killed and nine wounded on the sunny spring day in 1970. It ended so darkly, we're still trying to find our way out of it. [Click for MORE]
::CantonRep.com, 05/03/08
---
KSU shootings left impact on future coaches Pinkel, Saban
The memories will come back to them today.

The news flashes. The sirens. The chaos and confusion. The dead.

"It's something that'll be with you forever," said Missouri football coach Gary Pinkel. "There's not a May 4 that hasn't gone by where I don't think about it. I vividly go through everything in my mind. It'll forever have an effect on me."[Click for MORE]
::KansasCity.com, 05/03/08
---
May 4: A doubly historic day for KSU
Today is a red-letter day of sorts for Kent State University.

The events of May 4, 1970, earned Kent a place in American history when four students were killed and nine others were wounded by Ohio National Guardsmen during a campus anti-war rally.

But May 4 also is the anniversary of another event that could have changed the course of history for Kent State.

Seventy-five years ago today, on May 4, 1933, a delegation of Ohio legislators toured the campus on a mission that, had it succeeded, could have spelled the end of higher education in Kent.

The committee, headed by State Rep. William Foss, was looking for a possible location for a state insane asylum. And, for awhile at least, it looked like Kent might be the perfect place for it.[Click for MORE]
::RecordPub.com, 05/04/08
---
Remembering Kent State shooting victims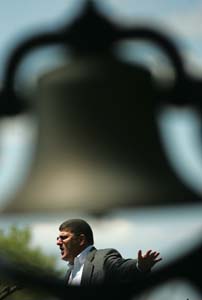 The shooting deaths 38 years ago of four Kent State University students by the Ohio National Guard need to be seen as a gift, ''a lesson'' to the entire United States, a former United Nations weapons inspector said yesterday.

But if the May 4 commemoration continues to have low attendance (the event was attended by about 400 people) and Americans refuse to read and understand their U.S. Constitution, then those lost lives will have been for nothing, keynote speaker Scott Ritter said. [Click for MORE]
Click photo for Beacon Journal photo gallery.
::MorningJournal.com, 05/05/08
---
Kent police arrest four in bridge protest
You could call it the bridge over troubled protesters.

Kent police arrested four protesters who were part of a group of about 200 who blocked the West Main Street bridge for about an hour late Sunday afternoon.

The group was taking part in a scheduled march from Kent State University into the town as part of the May 4 commemoration of the campus shootings of protesters 38 years ago. [Click for MORE]
::Ohio.com, 05/05/08
---
Anniversary of Kent State shootings brings back solemn memories
May 4, 1970: "Ohio National Guard Kills 4 Kent State Demonstrators," screamed headlines. Whenever May 4 approaches, my mind is drawn to that Monday many years ago. It is a day I will not -- cannot -- forget. [Click for MORE] ::IndyStar.com, 05/10/08
---
From KentNewsNet.com:
---
Listen to our latest news podcast updated twice daily.
Recent Podcasts
---
38th Annual Commemoration
From the May 4th Task Force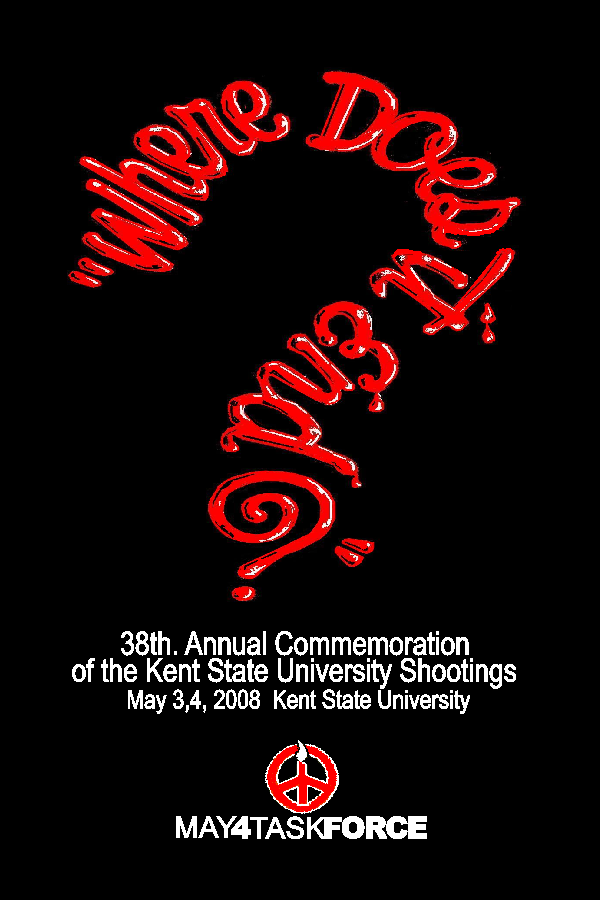 May 3rd, 2008

6:00 pm, KIVA
ARTS TRIBUTE
Including poetry reading by May 4th Poetry Contest winners

7:00 pm, KIVA
Movie: Born on the Fourth of July
Followed by a Q&A with Ron Kovic, inspiration and main character for the movie based on his autobiography of the same name.

11:00 pm - Midnight, COMMONS
Silent candlelight march
Leaves from the Commons and ends in Prentice Hall parking lot.
Route is both wheelchair and stroller accessible. Approx. 1.3 miles long.

May 4th, 2008

Midnight - 12:24 pm, PRENTICE HALL PARKING LOT
Silent Candlelight Vigil
Total silence requested in the parking to respect those who are standing vigil in the reserved spaces.
Vigil spots are in 30-minute increments and can be reserved through the May 4th Task Force.

10:00 am - 5:00 pm, COMMONS
Eyes Wide Open Ohio
Display by American Friends Service Committee

11:00 am - Noon, COMMONS
Tropidelic performance

Noon - 2:30 pm, COMMONS (Rain Location: KSU Ballroom)
May 4th 38th Annual Commemoration Program,
"Where Does It End?"

KEYNOTE SPEAKER:

Scott Ritter former UN weapons inspector and peace activist

Other Speakers Include:

Dean Kahler
Wounded at Kent State on May 4, 1970.

Ron Kovic
Vietnam veteran and Kent State shootings activist.

Emily Kunstler
Daughter of Bill Kunstler, lawyer for May 4th families.

Joe Lewis
Wounded at Kent State on May 4, 1970 speaking in memory of Jim Russell, also wounded at on Kent State May 4, 1970.
All above May 3rd and 4th programs paid for by the Undergraduate Student Senate

NOTE: Following the main commemoration program there will be a performance by Kent State alum Daniel Cohen performing as MC Translation and an anti-war march sponsored by KSAWC and Portage Peace.
---
---

Kent State JMC Alumni Reunion, May 23-24
This page originated in 2000 with a reunion of journalism students who covered the events of May 4, 1970.
Now, Kent State is holding an Alumni Reunion Friday, May 23 and Saturday, May 24.
The Alumni Reception will be held Friday from 5 - 7 p.m. Hors d'oeuvres will be served and a cash bar will be provided. During this time, a book-signing will be offered as well as Franklin Hall tours. Franklin Hall is the new home of The Daily Kent Stater, The Burr, WKSU (now called Black Squirrel Radio)and TV-2. The cost for the reception is $10. At 7 p.m., journalism and broadcast alumni reunite with classmates at Ray's Place downtown and enjoy food and drinks.
The Social Media: Student for a Day event will be held Saturday, May 24. The cost of the event is $20. From 8 - 9 a.m., a continental breakfast will be offered and from 9:15 -- 11:45 a.m., participants can attend social media sessions. At noon, lunch, featuring a panel discussion of JMC Pulitzer Prize winners, will take place. Campus tours will be given at 2 p.m.
Please R.S.V.P. to jmc@kent.edu or call 330-672-8281 by May 14. For more information about the Alumni Reunion, visit www.jmc.kent.edu.
---

Juan Williams to Address Democracy Issues, April 30
One of the nation's leading journalists and political analysts, Juan Williams, will speak at Kent State University April 30. Williams will address changing societal, educational and economic issues in the tradition of the university's ongoing academic study of the rights and responsibilities of living in a democracy.
The university also announced the academic democracy symposium for spring of 2009, with the general theme of "media, memory and history."
Williams' speech will be held at 1 p.m. on Wednesday, April 30, in the Kiva of the Kent Campus Student Center. His speech, The Changing Face of America, will explore the effects of the powerful mix of money, race and aging in the new century.
This major address is another in the university-sponsored series of annual discussions of issues relevant to the university community and nation. Since 2000, these events – including democracy symposia, speakers, and other academic activities – have served as a prelude to student-sponsored commemoration activities of May 3-4. Click for DETAILS.
::KSU News Service
---
What Do You Know
About the Other College Shooting?
Films Revisit Overlooked Shootings on a Black Campus
Two years before the deadly Kent State shootings, state troopers opened fire on a student protest on the campus of South Carolina State College. Three people died, and 28 were wounded.

The incident, which became known as "the Orangeburg Massacre," never pierced the nation's collective memory of the 1960s, and academics and survivors say that one reason was shoddy, racially biased press coverage: those killed were black.

But new media coverage may give the shootings their historical due, and some scholars and survivors hope it might also nudge South Carolina legislators to open a state investigation of the 40-year-old tragedy, which never received such scrutiny. [MORE]


BEFORE KENT STATE: Shootings by state troopers that killed three at South Carolina State College in 1968, above, are receiving attention in two TV films.
::New York Times 4/16/08
---
KSU Remembers Virginia Tech Anniversary
Protests and memorials on Ohio college campuses on Wednesday marked the one-year anniversary of the Virginia Tech massacre in which a disturbed gunman killed 32 students and himself.

Shortly after noon, a group of University of Toledo students and faculty members lay down on the steps of the Student Union for three minutes, signifying how long it takes for a dangerous person to buy a gun at an unregulated gun show. Most demonstrators wore black and draped bright red scarves around their necks.

Similar "lie-in" demonstrations for tougher gun laws were planned at Ohio State University, Kent State, Oberlin College and in Cincinnati, as well as at other sites around the nation including the U.S. Supreme Court. [MORE]
::Ohio.com 8/16/08
---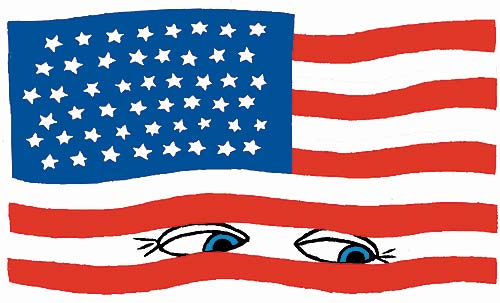 Audio/Video Documentary:
Four Dead in Ohio: 36th Anniversary of Kent State Shootings

Listen to Segment || Download Show mp3
Watch 128k stream Watch 256k stream
Read Transcript
---
STREAMING KENT STATE VIDEOS


Click HERE for video of press conference announcing release of 'Get Set! Point! Fire!' audiotape.
Click for Our Generation Podcast: Kent State
---
---
How It Was: Death at Kent State
Tuesday, March 11, 2008, check your listings for local times.

On May 4th 1970, American soldiers shot down American students on American soil. Ever since, people have argued over who was to blame the protesting students at Kent State University or the National Guardsmen brought in to restore order on campus. By stripping away the rhetoric and dissecting the available evidence, National Geographic Channels How it Was: Death at Kent State casts a dispassionate eye on this national tragedy. The wealth of raw data generated by the event includes still photographs, news film footage, home movies, audio recordings and riveting testimony from key participants on both sides including the first television interview with one of the indicted National Guardsmen. This is Kent State as you've never seen it before.
---
TENT CITY 1977: Students set up tents and camped on Blanket Hill. A great sense of community and camaraderie developed over the two months. Campers cooked together and there were even several marriages.
Thirty years ago, trustees and protesters
faced off over the Gym Annex construction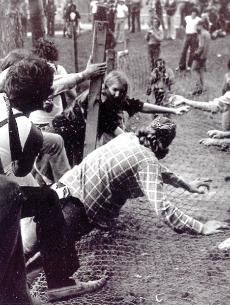 Thirty years ago this summer, Kent State was embroiled in a controversy that had students pitted against university officials and culminated in 193 arrests.

This summer marks the 30th anniversary of the Gym Annex controversy or "Tent City," when students camped out for two months in 1977 to protest building an addition to the Memorial Gym on part of the May 4 site.[MORE]
::Summer Kent Stater 8/14/07
---
ANOTHER KSU DEATH: Jim Russell was a senior art major at Kent State when he was shot on May 4 1970. Russell spoke at a meet and greet in the May 4 reading room at the Kent State University Library May 3, 2007 in Kent, Ohio. The oldest of the nine students shot and injured during the 1970 demonstrations, he became the first of the survivors to die June 23, 2007.[Photo copyright Pat Jarrett]
James Russell, 60, was survivor
of KSU shootings who shed anonymity

James Russell, the oldest of the nine students shot and injured during May 4, 1970, demonstrations at Kent State University, became the first of the survivors to die Saturday.

Russell, 60, died at his Deer Island, Ore., home of an apparent heart attack.

Russell, who converted his art training at Kent into a string of civil engineering jobs, had returned several times to the Kent State campus for remembrances of the shootings. Four students were killed when the National Guard opened fire on students protesting the Vietnam War and nine others were wounded.

Russell was shot in the leg and forehead. Friends and family say he had participated in other protests in Kent in the previous few days but had just paused to watch May 4 on the way to turn in an art project.

"We are living proof that we were targets that day," he said at the 2002 campus ceremony. "All of us were targets." [MORE]
::Cleveland Plain Dealer 6/26/07